5 major Japanese Otsumami – Enjoy Japanese Otsumami Culture!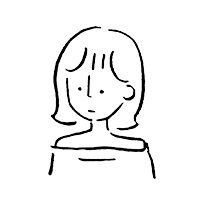 Written by aki
2023.09.19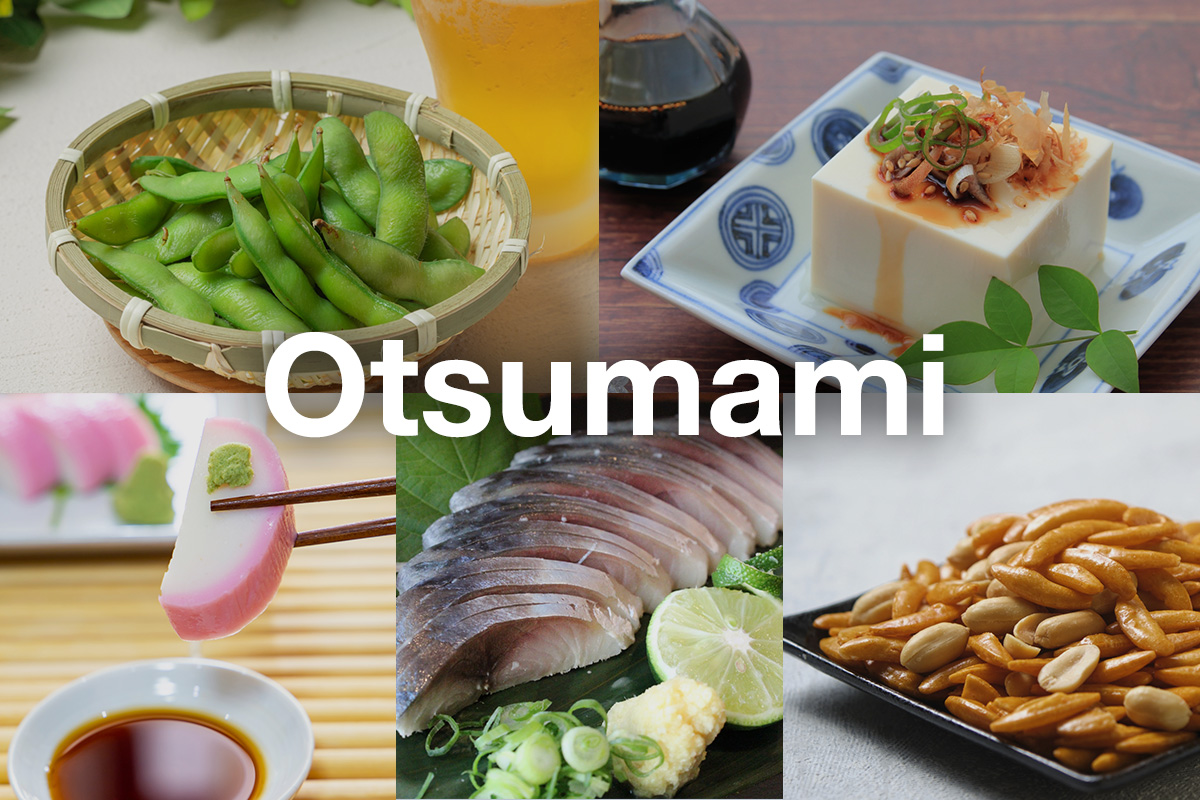 What does Otsumami mean in Japanese?
Otsumami refers to snacks and simple dishes to accompany alcoholic beverages.
In Japanese, it is written "おつまみ".
The etymology of the word "Otsumami" comes from the word "Tsumamu".Tsumamu means to pinch something.
In other words, it is something that can be picked up and eaten as a snack while drinking your favorite alcoholic beverage.
Otsumami does not refer to a specific dish. Most of us make or buy our own favorite snacks, depending on the type of alcohol we drink.There is also a Japanese cookbook in the genre of "how to make Otsumami"!
Today, I will introduce 5 "Japanese snacks" that are very popular in Japanese pubs.
Very common Japanese Otsumami menu
Edamame(枝豆)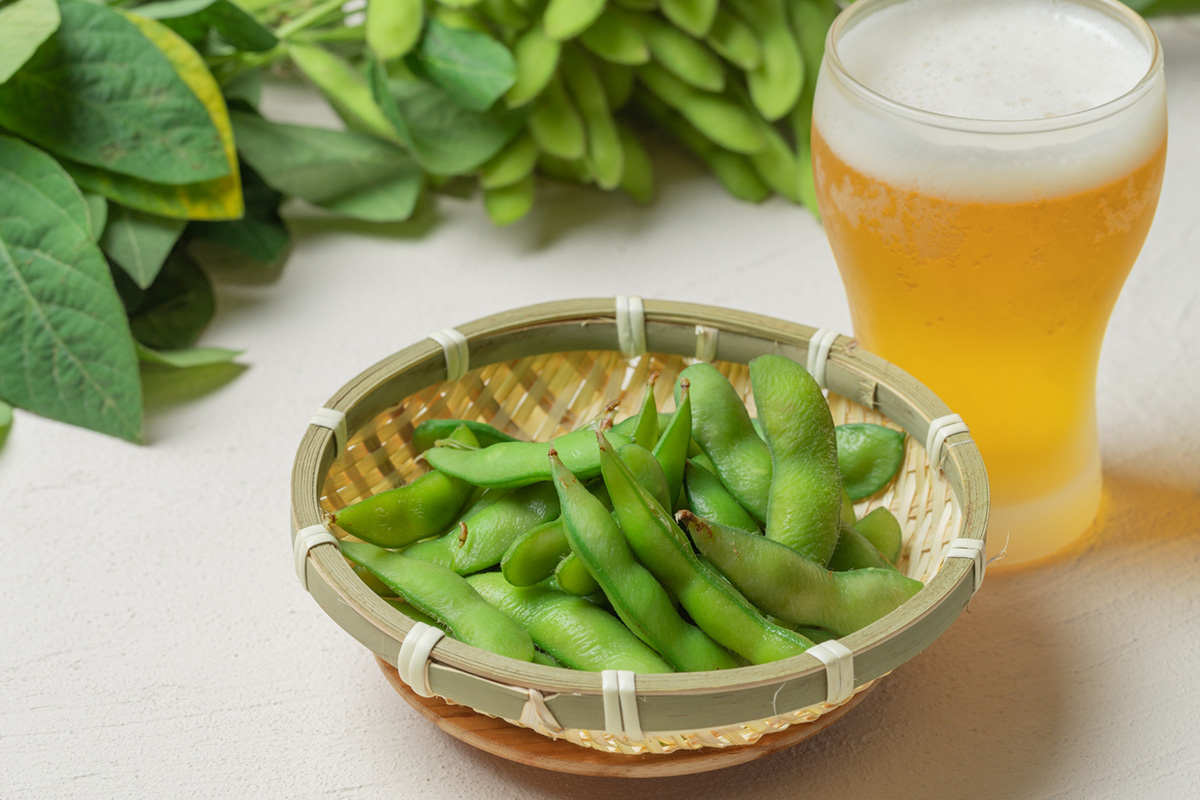 Salt-boiled edamame is a very standard menu item in Japan as a snack to accompany alcoholic drinks.
Edamame is a rich source of protein, fat, vitamins, calcium, and other nutrients. It is also a food that can be expected to prevent hangovers, so many people often eat it with alcohol.
It is a true "Otsumami" that can be easily picked up and eaten by everyone.Most people eat it with beer.
Hiyayakko(冷奴)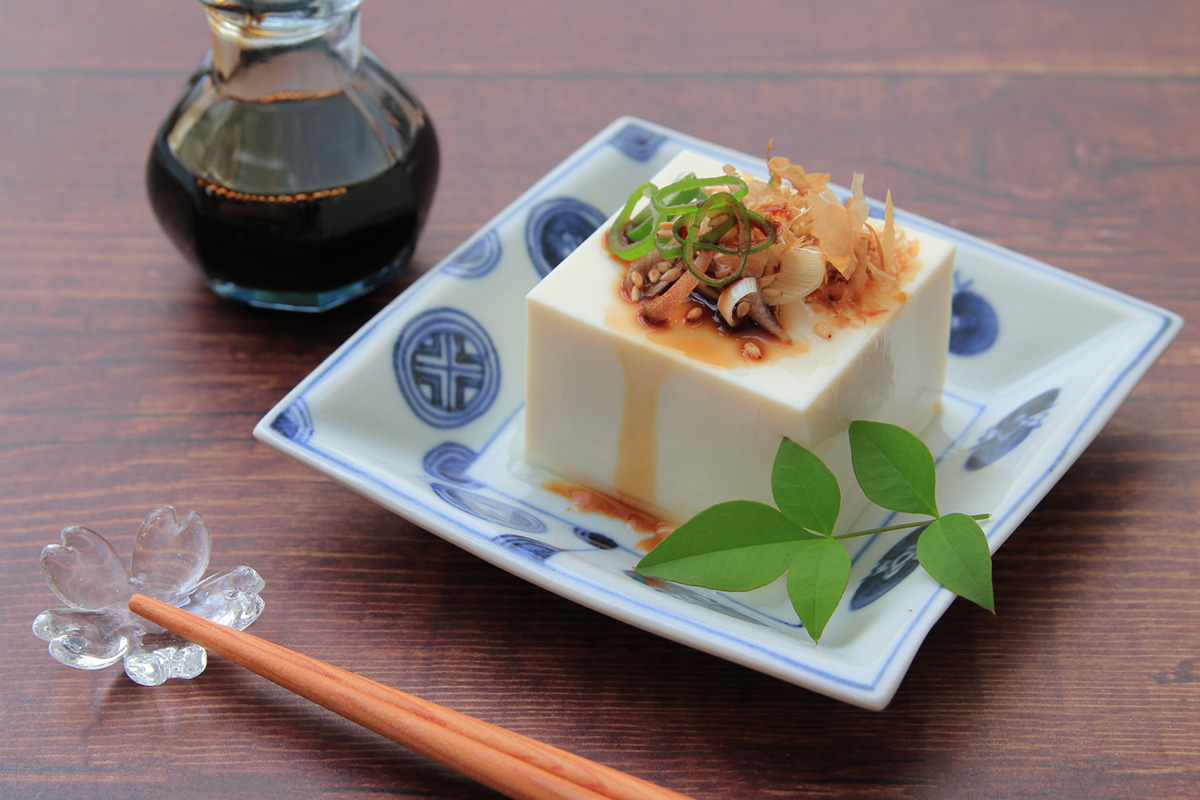 Hiyayakko is cold tofu.
Tofu is chilled in the refrigerator and served with soy sauce, dried bonito flakes, seaweed, ginger, and other toppings of your choice.
I often make this dish when I want to have a drink right away, as it is a speedy menu that only requires cutting the tofu and pouring on the seasonings.
Even at izakaya (Japanese-style pubs), I order cold dishes when I want a quick meal!
Kaki-pi(Kaki no tane)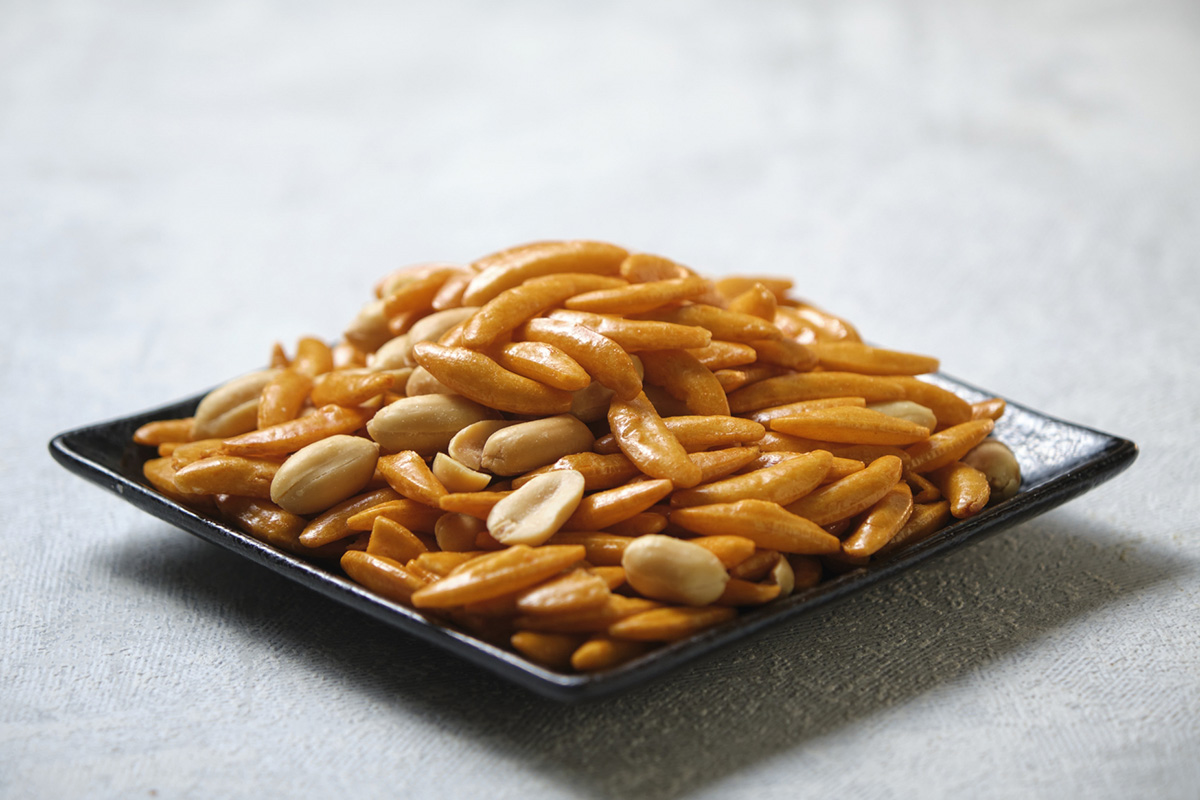 Next, I will introduce you to a very famous snack food.
Kaki-pi(柿ピー) is a common Japanese snack, a mixture of soy sauce flavored rice chips and peanuts.
Its official name is Kaki no tane(柿の種). Translated into Japanese, it is "Japanese persimmon seed".The elongated crescent-shaped rice chips resemble Japanese persimmon seeds, hence the name of the child.
The combination of bite-sized rice chips with just the right amount of saltiness and peanuts that reduce the saltiness is very addictive, and I can't stop snacking on them.
They are also sold in supermarkets, so you may want to buy some as souvenirs.
Itawasa(板わさ)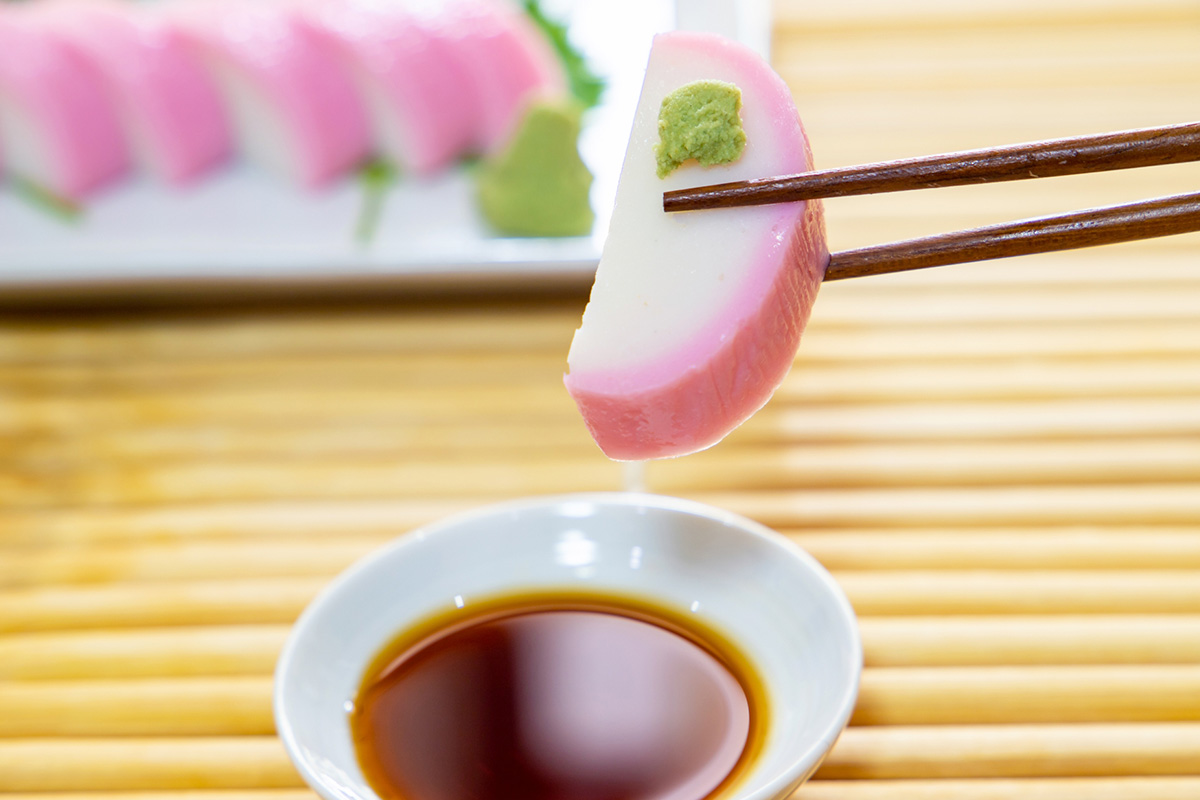 If you knew the menu introduced here, you would be an advanced Japanese.
Itawasa means kamaboko and wasabi.
*Kamaboko is solidified fish paste, and wasabi is Japanese horseradish.
Kamaboko with wasabi and soy sauce is a simple otsumami.This goes well with chilled SAKEThe fishy flavor of Kamaboko accentuates the clean SAKE flavor.
This is another easy dish to cut and serve, so I often eat it when I have drinks at home.
Shimesaba(しめ鯖)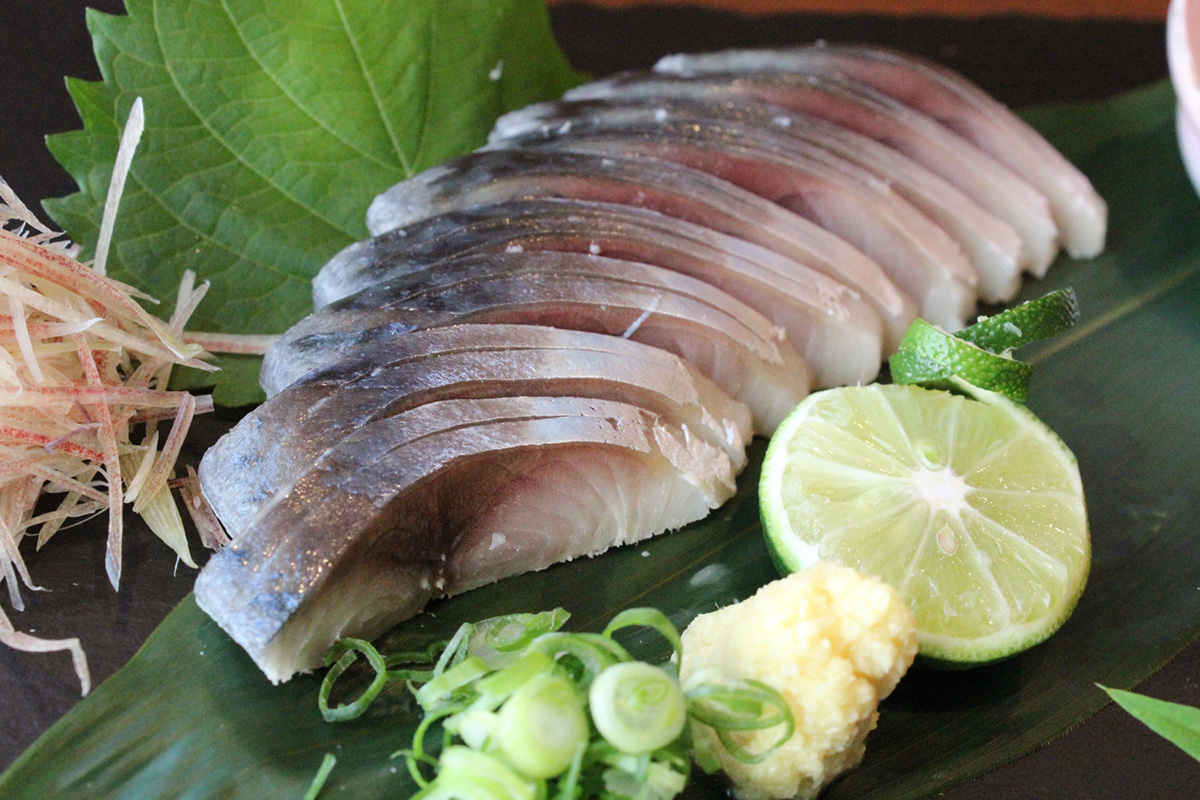 Shimesaba is mackerel that has been vinegared.
It has a refreshing taste and goes well with SAKE.
In some izakaya (Japanese-style pubs), this shime saba is sometimes seared.Searing the skin melts the fat, making it savory and very tasty.
In addition to this, for example, fries, potato salad, or beef jerky and cheese can also be called otsumami.Just remember that it's "something you pick up and eat with the alcohol you drink."
Canned food is also recommended!
A little unusual Otsumami (snack to go with drinks) is, recently, there are canned foods that are delicious to eat as they are when you open them. For example, mackerel cans.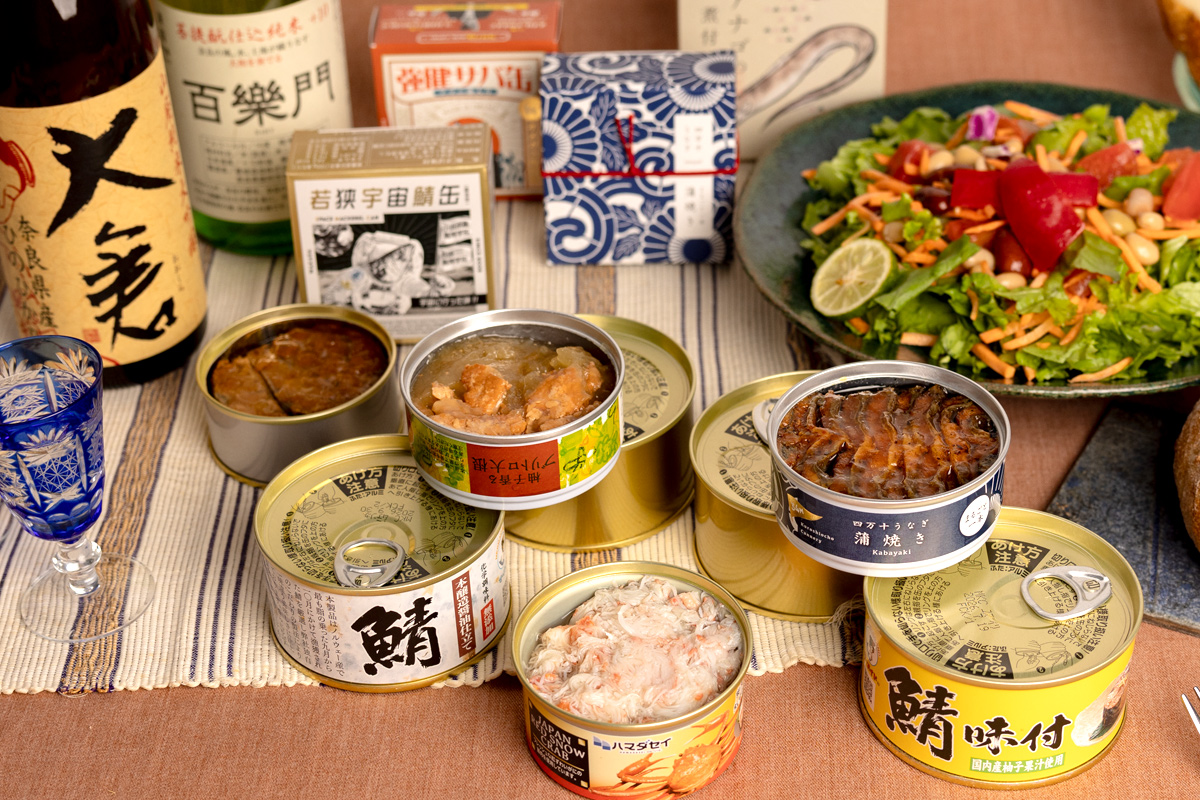 They have soy sauce or miso flavor, and you can eat them right after opening the can. They are sweet and spicy and go well with SAKE. They are sold at convenience stores and supermarkets, and there seem to be local canned foods as well. I will look for them and introduce them to you next time.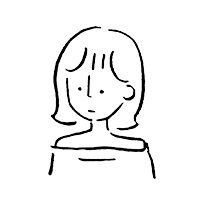 aki