What should I see when I come to Japan? An introduction to typical tourist genres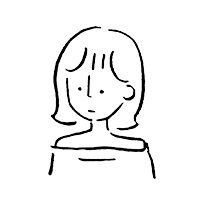 Written by aki
2021.10.08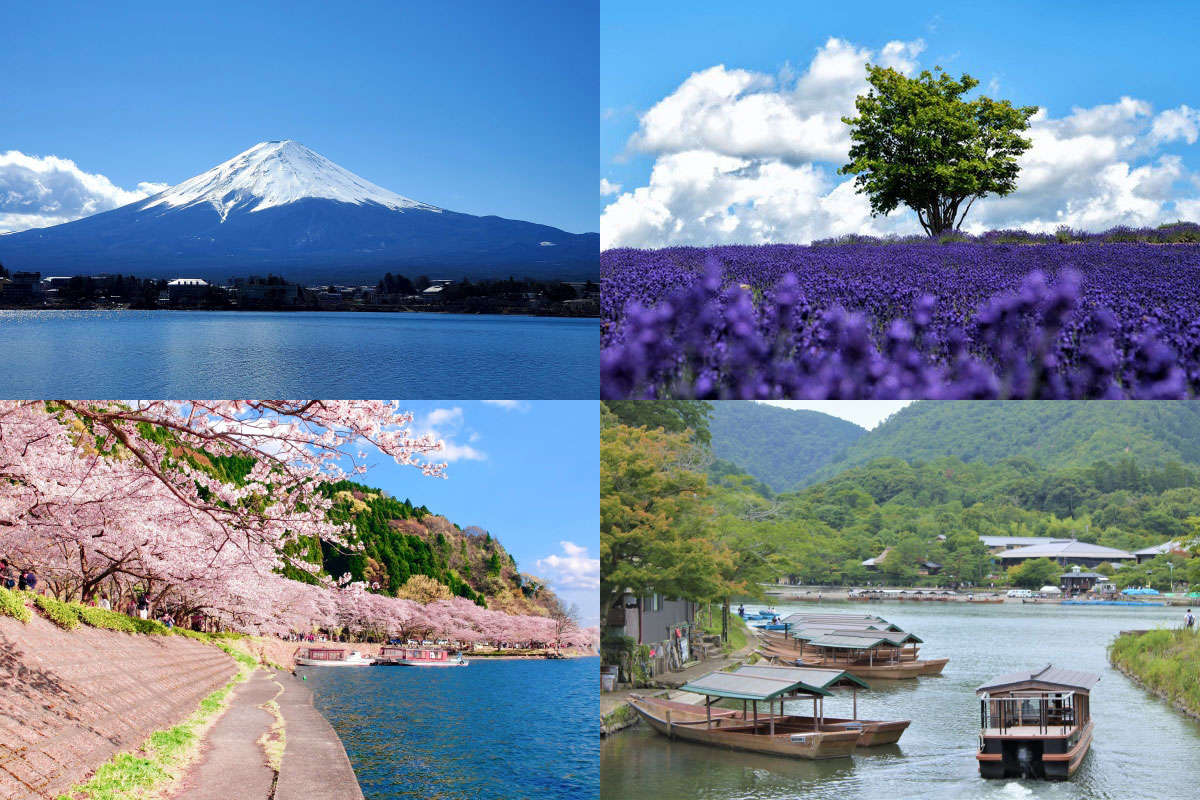 In my last blog, I introduced places, the four seasons, and typical foods in Japan.
Have you ever heard of Japan, the country where the 2020 Olympics will be held?
Japan is a small country, but there are many tourist attractions that I would like to recommend.
Here's a look at some of the typical tourist genres and sights in this blog!
Flowers and scenery of the four seasons
As I introduced in my previous blog with pictures, Japan, with its rich nature, has many beautiful sightseeing spots with the four seasons.
Hokkaido (northernmost of the four main islands of Japan)
For example, Hokkaido is located in the northernmost part of Japan. This vast land is full of nature.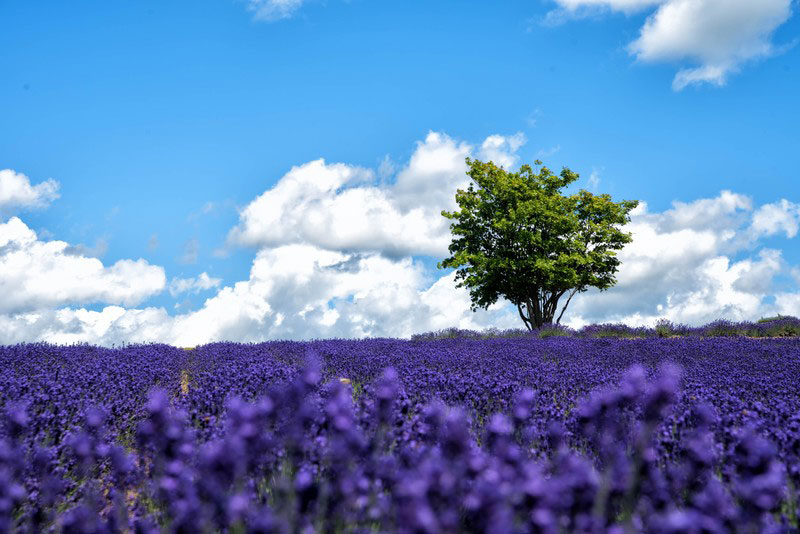 It is famous for its beautiful lavender fields.
Cherry blossom viewing spots
Cherry blossoms are one of Japan's most popular flowers, and can be seen all over Japan in season.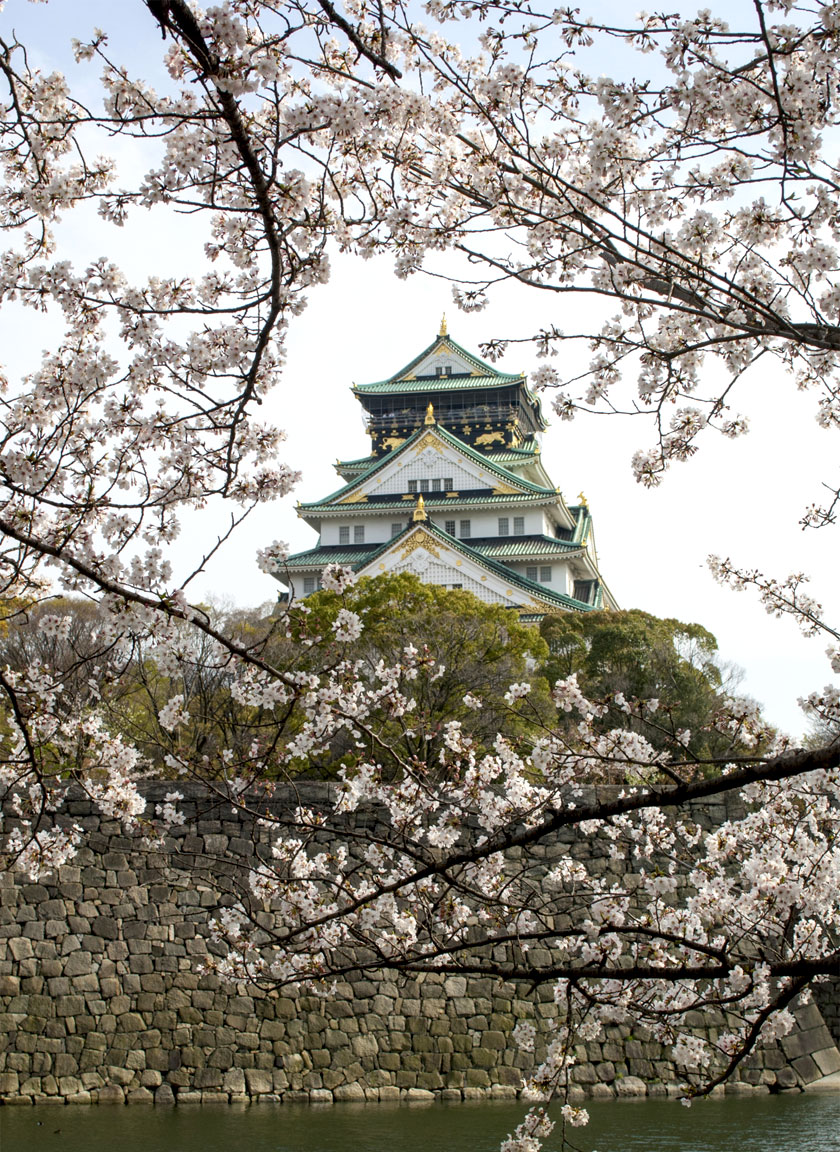 This is the cherry blossoms at Osaka Castle.
Osaka is a region in the middle of Japan. A lot of tourists come here in the season.
There is a famous cherry blossom spot in Shiga where I live!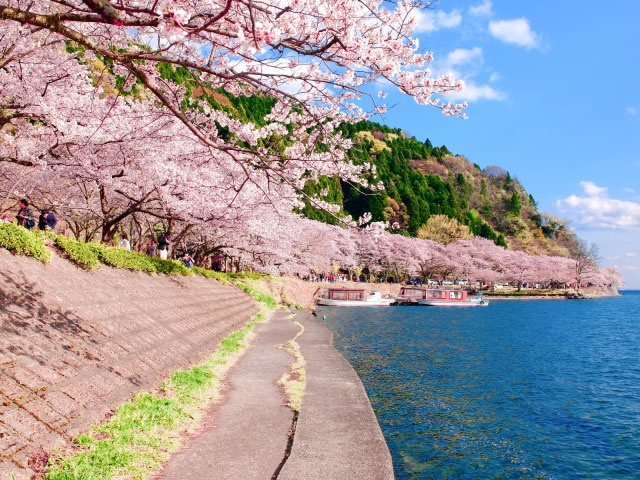 It is called Kaizu-Osaki, and the collaboration of the lake and cherry blossoms is very beautiful.
The most famous mountain
I forgot to mention one of the most famous landscapes in Japan!
Mt. Fuji is the most famous.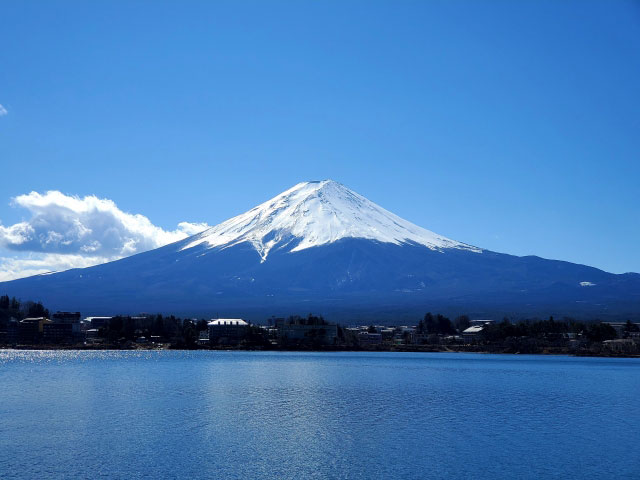 Sometimes I see them when I'm traveling on the bullet train!
theme park
Disneyland, USJ, and other popular theme parks for families are scattered throughout the country.
There are guides and guidebooks in foreign languages, so it's a safe spot for foreign visitors.
They're popular with young tourists!
Castles in Japan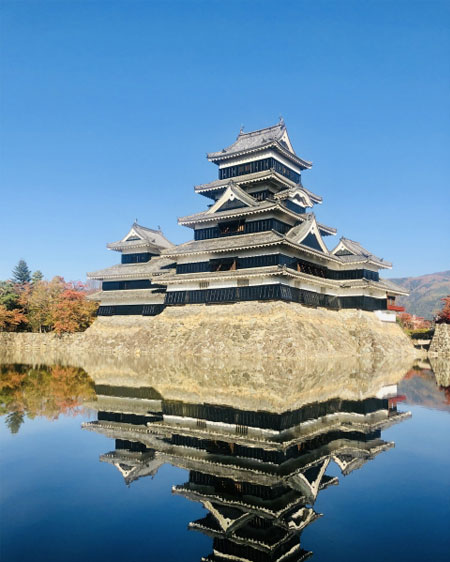 Japanese castles are shaped like this. Interesting, isn't it?
The most famous one is Osaka Castle, which I mentioned earlier.
In addition, there are other castle tourist attractions all over Japan, such as Nagoya Castle, Matsumoto Castle, and Himeji Castle.
In Shiga, where I live, there are two sightseeing spots called Nagahama Castle and Hikone Castle!
There is also a sightseeing spot near the castle where you can still see the traditional streets.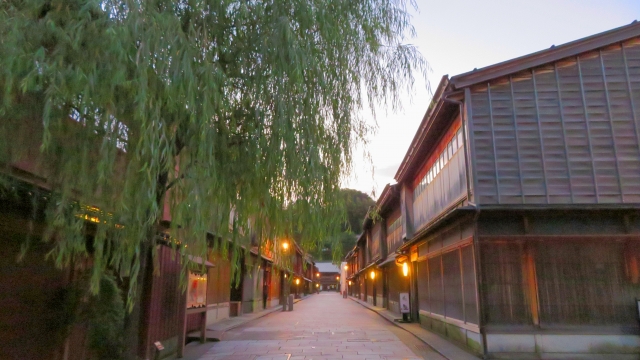 Walking around the city is one of the pleasures of sightseeing in Japan.
Cruise
We're an island nation, and there are many rivers, so we have cruises all over the place!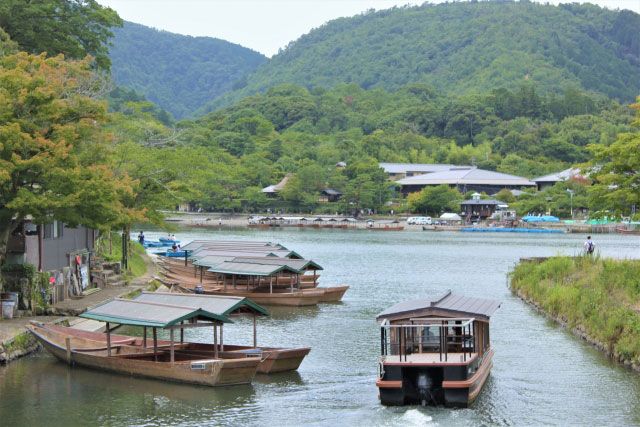 Some of the ships look Japanese, so check them out!
Shrines and Temples
A place where gods and Buddha are enshrined. There are many of them throughout the country as tourist attractions.
Shinto shrine
There are so many shrines in Japan that it is impossible to introduce them all, but my favorite is Itsukushima Shrine.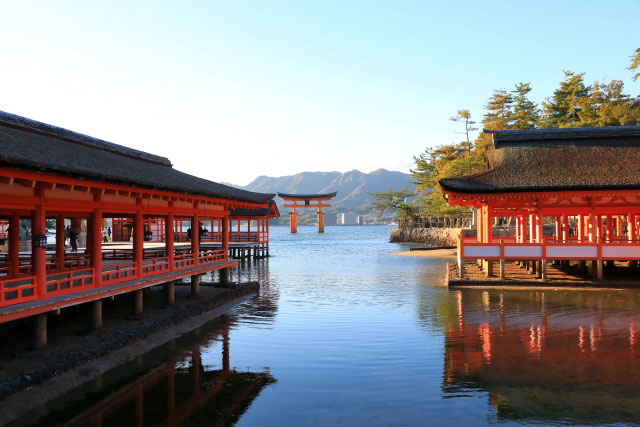 Isn't it fantastic to see the torii floating in the sea?
By the way, there are some goods that can only be purchased at the shrine.
For example, there are goods called "Omamori" or "Ema," which I'll show you in my blog sometime!
"Each shrine has a different deity, such as the "God of Love" or the "God of Entrance Exams.
temple (Buddhist)
A temple is a Buddhist institution.
Famous examples are Kiyomizu Temple and Kinkakuji Temple in Kyoto, and Todaiji Temple in Nara.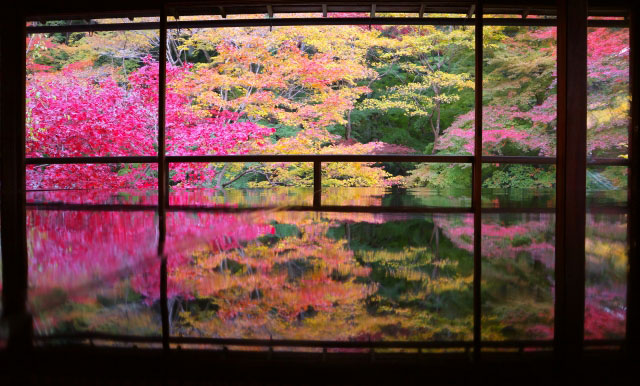 This is a picture of a place in Kyoto called Rurikoin.
There are many places to visit in Kyoto in autumn, and the contrast between temples and autumn leaves is particularly fantastic.
I'm sorry.
I'd love to introduce more of Japan's charms, but it's getting long, so another time!
Japan is a really nice country!
If you haven't been here before, you should definitely try it.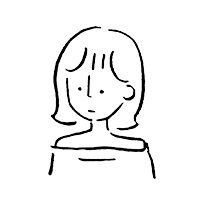 aki