Nice to meet you all!
This is Kodawari Times, a media that introduces the undiscovered charms of Japan.
There are many media that introduce Japanese tourist spots and Japanese products, but in fact, there are many beautiful, delicious, and wonderful things about Japan that have not yet spread to the world.
In this media, I would like to introduce many things that are famous in Japan as well as things that are "not yet famous".
Who is the company that runs this media?
"Kodawari Times" is operated by Kousoku-Offset Co.Ltd.
We produce and print flyers, posters, and pamphlets all over Japan on a daily basis.
We work with a variety of companies in Japan. We work with restaurants, travel agencies, education, sports, and local governments.
In fact, there are many companies in Japan that would like to see more tourism and have their products known to people overseas, but rural areas and small stores are having a very hard time expanding their recognition.
We opened this website to introduce delicious foods, sightseeing spots, and recommended Japanese products that are not listed in tourist brochures or on the Internet, from our perspective.
Who is writing this media?
The article is written by a Japanese employee working at Kousoku-Offset.
I'm sorry, but I'm still learning English, and some of the English may not be correct.
However, We love the country of Japan more than anyone else.
Japan is becoming more and more famous after the Olympics, but in fact, only a few large cities are well known, and there are still many undiscovered attractions.
Although my English is not very good, I hope I can convey even one of Japan's charms to you!
Some of the products featured in Kodawari Times can also be purchased online!
We also help some of the stores featured on Kodawari Times to create their online stores.
The reason why they don't list their products on online sites such as Amazon is because the stores want to send their products directly from the place of origin.
Because the online store is a tool where you cannot see the person you are dealing with, we want to convey a sense of security and comfort to the recipient.
For this reason, they do not want to open a store in a famous online shopping mall or ask a distributor to wholesale their products, but rather they want to be responsible for delivering their products to everyone who purchases them.
If you like the products we introduce and make a purchase, you may experience a little inconvenience because it is an unfamiliar overseas site.
However, no other online store site can beat it in terms of the amount of "thoughts of the creator" that are put into it.
Please, if you're interested, try to buy products that are made with the utmost care by Japanese companies!
What kind of country is Japan anyway? If you're wondering, please check out this article!
Click here for a specific description of the online store service your store is using.
*The number of participating stores is currently being adjusted!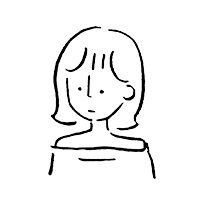 aki